Dr John Wellingham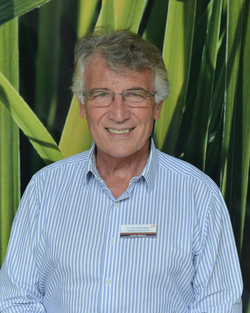 Dr Wellingham has a special interest in internal medicine and paediatrics. He completed his training at St Barts Hospital, London University, England. He has also achieved specialist qualifications in Paediatrics and Internal Medicine and received the Distinquished Fellowship award from the Royal New Zealand College of General Practitioners in 2010. Doctor Wellingham also holds a Postgraduate Diploma in Business (Health Management) from the University of Auckland. He is also trained in Acupuncture, and was the President of the Medical Acupuncture Society of New Zealand in 1986-1987
Doctor Wellingham enjoys spending his leisure time with his wife and two daughters along with running, playing tennis, skiing and sailing.
"I believe as a medical team we are just interpreters of how medical science can be applied to solving the health issues of individuals and their families. This means having a sound training and knowledge base, being able to listen to what is really troubling someone and then being able to describe the options for clarifying the issues and finding solutions that allow people to either fix or cope with their problems. In the end the issue and the choice of solution belongs to the patient, and our role is to be a well informed facilitator."
| Doctor | Monday | Tuesday | Wednesday | Thursday | Friday |
| --- | --- | --- | --- | --- | --- |
| Dr John Wellingham | At Apollo | | At Apollo | At Apollo | At Apollo |